The ruling of Istighathah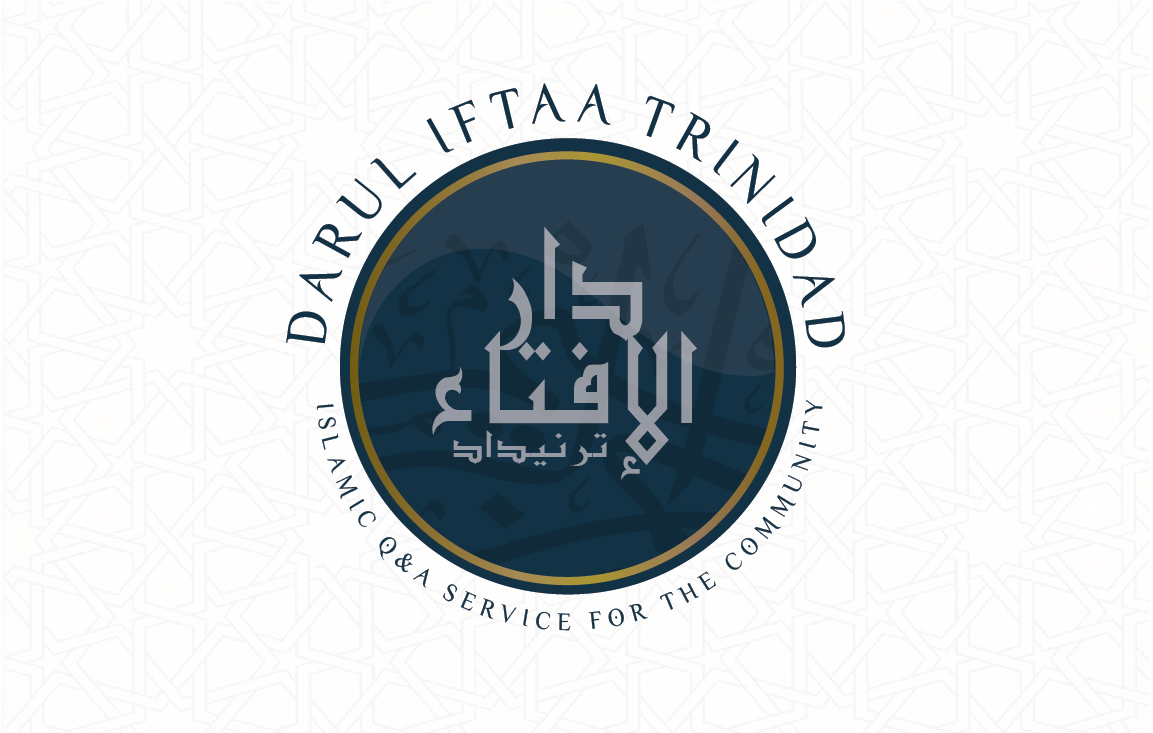 Question
There are people in our area who seek help from Auliya ullah who are dead (Istigasa). I understand that these people are committing Shirk. Now the questions are:
Are these persons among those Mushrikeen about whom Allah says that they remain in the Hell forever.

And is it that type of Shirk about which Allah says that He will forgive any Sin which He wills but will not forgive Shirk or is it a lesser form of Shirk.

Will such an activity lead a person to kuffur if yes what type of kuffer and to what extent.

Is he the person about whom we have been asked not to pray for?
In the Name of Allah, the Most Gracious, the Most Merciful.
At the outset, it is necessary to clarify some important aspects related to the 'aqīdah of Tawhīd and the reality of shirk.
True Agency and Ownership Belong to Allāh Alone
One of the most fundamental teachings that the Messenger of Allāh (sallAllāhu 'alayhi wasallam) conveyed to the ummah is the absoluteness of Allāh's authority over His creation. Every inch, every atom, of creation is in the exclusive ownership of Allāh Ta'ālā.[1] Nothing is outside His dominion, power and control. He is All-Powerful, All-Knowing, All-Hearing and All-Seeing. No part of creation eludes His grasp, power, knowledge, hearing and seeing. Numerous verses of the Qur'ān and hadīths of the Prophet (sallAllāhu 'alayhi wasallam) confirm these realities.
Hence, Allāh Ta'ālā is not in need of assistance.[2] He is able to bring about anything as and when He pleases at His discretion. The will of no other being can override the will of Allāh Ta'ālā.[3] No event can transpire in the whole creation without the will, power and agency of Allāh Ta'ālā.[4]
Rasūlullāh (sallAllāhu 'alayhi wasallam) taught that verbal recognition of Allāh's total and pervading authority over His creation is the truest speech that is uttered by the slave of Allāh. He (sallAllāhu 'alayhi wasallam) said:
أحق ما قال العبد، وكلنا لك عبد: اللهم لا مانع لما أعطيت ولا معطي لما منعت ولا ينفع ذا الجد منك الجد
"The truest thing that a slave proclaims, and each of us is Your slave, is: O Allāh, there is none to withhold that which You give, and none to give that which You withhold, and the owner of fortune will not be availed [of You] by his fortune." (Sahīh Muslim)
Allāh Ta'ālā says:
مَا يَفْتَحِ اللَّهُ لِلنَّاسِ مِن رَّحْمَةٍ فَلَا مُمْسِكَ لَهَا وَمَا يُمْسِكْ فَلَا مُرْسِلَ لَهُ مِن بَعْدِهِ وَهُوَ الْعَزِيزُ الْحَكِيمُ
"Whatever blessing Allah opens for the people, there is none to hold it back, and whatever He holds back, there is none to release it thereafter. He is the Mighty, the Wise." (35:2)
Asbāb as Correlation not Causation
While in this dunyā, we observe events taking place apparently in a cause-effect correlation, this connection is not one of independent causation. Rather, true agency rests only with Allāh Ta'ālā, while the apparent causes are merely correlations Allāh has placed in His creation for a wisdom and reason that is known to Him. Allāh alone – independently and without support – brings something into being from nonbeing, whether a physical entity like a rock, an attribute like colour or an action like movement.[5]
For example, when a doctor, or the medicine he prescribes, "treats" or "heals" a patient, the true agent is not the doctor or medicine. The true agent is Allāh alone, while the doctor and medicine are only apparent causes or means (asbāb). When the result or action is ascribed to the sabab, it is as a metaphor, as the true doer is Allāh alone, not the sabab.
In the famous story of the boy and the king recorded in Sahīh Muslim, when the king's courtier asks the boy to cure his blindness, the boy retorts:
إني لا أشفي أحدا، إنما يشفى الله تعالى، فإن آمنت بالله تعالى دعوت الله فشفاك
"Verily, I cure no one. Only Allāh (Exalted is He) cures. If you believe in Allāh (Exalted is He), I will supplicate to Allāh and He will cure you." (Sahīh Muslim)[6]
Hence, while the du'ā or the boy was a means of curing the blindness, the real doer was Allāh alone. By making this known to the courtier, the boy instilled in him the reality of Tawhīd. However, this does not mean the action (in this case, healing) cannot be ascribed to the means (in this case, the boy or his supplication).[7] It is correct to make this ascription, as long as the belief that the sabab is not the real cause is firmly understood.
Similarly, Allāh Ta'ālā said to Rasūlullāh (sallAllāhu 'alayhi wasallam):
وما رميت إذ رميت ولكن الله رمى
"You did not throw when you [apparently] threw, but Allāh threw." (8:17)
Hence, the verse affirms that Rasūlullāh (sallAllāhu 'alayhi wasallam) threw, but at the same time negates that he threw. In other words, because he was a sabab for the action of throwing, it is correct to ascribe the act to him. However, true agency and causation, which is the act of bringing the throw into existence after nonexistence, is not ascribed to him, but to Allāh alone.
Allāh Ta'ālā says:
وَاللَّهُ خَلَقَكُمْ وَمَا تَعْمَلُونَ
"Allāh has created you and all that you do." (37:96)
Everything Belongs to Allāh Alone
Similarly, sole dominion of the entire creation belongs to Allāh Ta'ālā alone. No being truly owns any part of creation. "Ownership" as is customarily used amongst human beings is merely a kind of temporary entitlement that is given consideration in Sharī'ah. However, it does not mean true and intrinsic dominion and sovereignty. This belongs only to Allāh.[8] Allāh Ta'ālā says:
 إِنَّمَا اللّهُ إِلَـهٌ وَاحِدٌ سُبْحَانَهُ أَن يَكُونَ لَهُ وَلَدٌ لَّهُ مَا فِي السَّمَاوَات وَمَا فِي الأَرْضِ
"Allāh is only one deity [worthy of worship]. To Him [alone] belongs whatever is in the heavens and the earth. Pure is He from having a son." (4:171)
Allāh Ta'ālā also says:
قُلِ ادْعُوا الَّذِينَ زَعَمْتُم مِّن دُونِ اللَّهِ لَا يَمْلِكُونَ مِثْقَالَ ذَرَّةٍ فِي السَّمَاوَاتِ وَلَا فِي الْأَرْضِ وَمَا لَهُمْ فِيهِمَا مِن شِرْكٍ وَمَا لَهُ مِنْهُم مِّن ظَهِيرٍ        
"Say [to the idolaters]: 'Call upon those whom you claim (to be gods) beside Allāh. They do not possess (anything), even to the measure of a particle, neither in the heavens nor in the earth. They have no share at all in either of the two, nor is any of them a helper for Him."
While this verse speaks about the false deities which the idolaters worshipped, it applies to all creation. No creation truly owns any part of creation, and no creation has any share in it.
In short, from the basic elements of Tawhīd is the belief that true agency, causation and action is Allāh's alone, and similarly, true dominion, sovereignty and ownership is Allāh's alone. This extends to the whole of creation, no atom, and not the minutest event, being exempted from this rule.
The Belief of the Mushrikūn and the Reality of Shirk
The mushrikūn that the Prophets ('alayhimussalām), and in particular our Prophet (sallAllāhu 'alayhi wasallam), were sent to call to the core doctrine of Tawhīd did not believe in Allāh's total sovereignty and complete agency. Rather, they believed His sovereignty, power, knowledge, hearing, seeing and agency are limited.[9] Hence, they believed Allāh was in need of subordinate gods appointed by Him to share in the ownership, dominion and management of different aspects of creation.[10] In this way, the dominion and control of the created realm, according to them, is shared between the greatest god, Allāh, and lesser gods, known as ālihah or asnām.
The Qur'ān, and the doctrine of Tawhīd, on the other hand, espouse that all creatures are just as helpless and dependent on Allāh as each other. Allāh Ta'ālā says:
إِن كُلُّ مَن فِي السَّمَاوَاتِ وَالْأَرْضِ إِلَّا آتِي الرَّحْمَنِ عَبْدًا لَقَدْ أَحْصَاهُمْ وَعَدَّهُمْ عَدًّا وَكُلُّهُمْ آتِيهِ يَوْمَ الْقِيَامَةِ فَرْدًا
"There is none in the heavens and the earth, but bound to come to the All-Merciful as a slave. He has fully encompassed them and precisely calculated their numbers. And each one of them will come unto Him on the Day of Resurrection, alone." (19:93-5)
No being is on par with Allāh such that it can override His will or pressure Him to act against His decision as the mushrikūn believed. Hence, even while the Qur'ān and Sunnah acknowledge extraordinary acts or feats accomplished by certain created beings[11], this is qualified by the doctrine of total dependence on Allāh Ta'ālā, and is not understood in the way the mushrikūn believed.[12]
Based on their corrupt beliefs, the mushrikūn held that their co-gods possessed independent rights of intercession with Allāh[13]. That is, because they believed the co-gods are partners in Allāh's kingdom, they considered them to be on equal "bargaining terms" with Allāh. In other words, even if Allāh disapproved of a person, the mushrikūn believed that if the person gained the favour of a co-god, it could convince or coerce Allāh to act against His decision.[14] The Qur'ān repudiates this belief and says intercession belongs only to Allāh (Qur'ān 39:44). No creature can intercede without His will and permission (Qur'ān, 2:255). Allāh can never be coerced by any means to act against His will.
Similarly, based on their beliefs in shared power and ownership, the mushrikūn held that the subordinate gods possessed independent powers of bringing benefit or causing harm to their subjects.[15] These are some of the core beliefs that constituted the shirk of the mushrikūn which the prophets ('alayhimussalām) were sent to abolish.[16]
In expressing the Islāmic belief of Tawhīd and negating the beliefs of shirk, Allāh Ta'ālā says:
الحمد لله الذي لم يتخذ ولدا ولم يكن له شريك فى الملك ولم يكن له ولي من الذل وكبره تكبيرا
"All praise belongs to Allāh, Who has not taken unto Himself a son, and Who has no partner in sovereignty, nor has He any protecting friend through dependence. And magnify Him with all magnificence." (17:111)
Expressions and Acts of Shirk
Based on their polytheistic beliefs, the mushrikūn rendered acts of worship to their idols as an expression of their belief in their divinity and to draw their favour. Apart from obvious rituals like prostrating, bowing and praying before them, they would perform other acts in the service of their idols which were representative of their false beliefs; for example, taking oaths by them, vowing to them, slaughtering animals for them, and so on. Although some of these actions when done to other than Allāh do not in themselves entail the belief of the mushrikūn, and may simply indicate reverence and respect, the Sharī'ah commands Muslims not to direct them towards any being besides Allāh, for three primary reasons:
Firstly, it creates a resemblance with idolaters, and resembling harām is also harām.[17]
Secondly, there is a danger that these acts could escalate and lead the common people into actual shirk.[18]

Third, they are against the etiquette of how to interact with Allāh and His creation.
Istighāthah
Istighāthah means to seek or ask for help. If istighāthah is directed at other than Allāh in apparent causes (al-asbāb al-zāhirah), meaning those means that have been confirmed to correlate to certain outcomes through repeated experience, like istighāthah from a medical doctor for treatment, or from methods prescribed in the Sharī'ah, like "seeking help" from prayer as mentioned in the Qur'ān[19], while holding them to be a means and the true cause being Allāh alone, then there is no question over its permissibility.[20] The fact that Allāh has made these matters a means in His creation is proven by repeated experience ('ādah) and/or Sharī'ah.
However, when istighāthah is done to beings besides Allāh in matters of the unseen (al-umūr al-ghaybiyya), like asking for good weather or prosperity, or asking help directly from the dead, it becomes an expression of shirk. The mushrikūn would ask such kind of help from their idols, believing them to have independent agency in granting them provision, bringing them benefit, interceding to Allāh for them, improving their lives and so on.
Shāh Walīullāh (rahimahullāh) said: "We intend to inform you of those things Allāh has considered the expected places of shirk in the Muhammadan Sharī'ah and thus He forbade them…From amongst them is that they would ask help from other than Allāh in their needs like healing the sick and making the poor rich…"[21]
To seek help in matters which have been established by repeated experience ('ādah) or Sharī'ah to correlate to the outcomes that one seeks does not create the impression of shirk, as it is apparent by their nature that they are from the design of Allāh in His creation. When seeking help in asbāb ghaybiyyah from other than Allāh, however, an impression or doubt may arise that this being is an independent agent just like Allāh, as there is no immediate understanding of it being from Allāh's design in His creation.[22] Hence, istighāthah of this kind is prohibited because it creates a resemblance with the idolaters who believed the beings they called to for help in such immaterial matters of the unseen were independent agents of creation.
Resemblance with idolaters, or doing acts that are suggestive of shirk, is forbidden. The Prophet (sallAllāhu 'alayhi wasallam) said:
من حلف بغير الله فقد أشرك
"The one who takes an oath by other than Allāh, he has committed shirk." (Jāmi' al-Tirmidhī)
The meaning of this is that the idolaters would show reverence to the false gods by taking oath by their name, while holding the belief that if the oath was thereafter broken, they would suffer a terrible fate at the hands of that idol.[23] Muslims who adhere to the belief in Tawhīd would, of course, not hold this belief were they to take an oath by other than Allāh. Nonetheless, since this was a distinctive feature of polytheism, Rasūlullāh (sallAllāhu 'alayhi wasallam) has forbidden taking an oath with other than Allāh.[24] However, this is not shirk that takes one out of Islām. Here, shirk is in the meaning of an expression of shirk in resembling the actions of the idolaters.[25] Hence, the term "shirk" may at times be used in the meaning of a lesser form of shirk and not the greatest shirk which takes its perpetrator out of Islām,
When a Sahābī said in conversation with Rasūlullāh (sallAllāhu 'alayhi wasallam), "What Allāh wills and you will", he replied:
أجعلتني مع الله عدلا؟!
"Do you make me an equal with Allāh?!" (Sharh Mushkil al-Athār)[26]
In other words, even this vague resemblance with shirk is prohibited in Sharī'ah.
Istighāthah of the dead in matters of unseen creates a strong resemblance with shirk, as explained earlier. Furthermore, it is a means to shirk[27] as it may lead simpleminded common Muslims to believing that these beings have independent powers. It is suggestive of independence even if the perpetrator holds the belief that they are only a means.[28] The reason is that when calling for help from beings in matters that are not included in asbāb zāhirah (apparent causes based on repeated experience) or asbāb assigned in the Sharī'ah, the idea can easily come to their mind that these beings are not dependent on Allāh's design, plan and will in His creation. Instead they are independently acting agents operating in the created realm just like Allāh. This belief is the highest form of shirk, as mentioned earlier.
Finally, it is against the correct etiquette to turn to other than Allāh for help, especially in such important matters. Asking for help shows dependence, and dependence, trust and reliance should only be expressed to Allāh.
Rasūlullāh (sallAllāhu 'alayhi wasallam) said:
إذا سألت فاسأل الله وإذا استعنت فاستعن بالله
"When you ask, ask of Allāh and when you seek help, seek help of Allāh." (Jāmi' al-Tirmidhī)[29]
And it is reported that when Abū Bakr (radiyAllāhu 'anh) wished to ask help from Rasūlullāh (sallAllāhu 'alayhi wasallam) against a hypocrite, he said:
إنه لا يستغاث بي، إنما يستغاث بالله
"I am not asked for help. Only Allāh is asked for help."[30]
From one group of Sahābah, Rasūlullāh (sallAllāhu 'alayhi wasallam) took the pledge, "do not ask anything of people." One member of this group was seen thereafter, his riding stick having fallen to the ground, and he would not ask anyone to collect it for him but would dismount and pick it up himself. (Sahīh Muslim)[31]
This is an attitude that shows complete dependence and reliance on Allāh. On the other hand, by creating a culture of istighāthah in the manner that is common amongst the ignorant, dependence on Allāh is removed from the hearts of people and is placed on these created beings. This is a means to shirk.
On this basis, istighāthah is impermissible and an expression of shirk, as stated by the scholars.[32]
However, istighāthah will not take one out of Islām unless such beliefs accompany the act that clearly entail beliefs of kufr. Two beliefs in particular:
If while calling out and asking for help, the person believes that this being is an independent agent that will give me what I seek without the will and agency of Allāh Ta'ālā, even if it is believed that this power was granted by Allāh, he has committed clear shirk and disbelief.[33]
The person believes that this being's soul is always present, knowing and hearing. The scholars have declared this belief to be kufr[34] because it is to make a claim about unseen realities without recourse to revelation or evidence, while only Allāh possesses independent knowledge of unseen.
Hence, it is necessary to avoid istighāthah of the prophets and saints who have passed away in the way that is common amongst the ignorant. However, Muslims who engage in this practice, if they do not clearly express beliefs of kufr like those mentioned above, they will be considered sinful Muslims and not true mushrikūn or disbelievers.[35]
Finally, it should be noted that istighāthah in the manner explained is not the same as the permissible form of "tawassul," which is to ask from Allāh through the intermediary of a pious person. When performing tawassul, the request is not directed at creation but to Allāh Ta'ālā,[36] while creation is used merely as a means to draw the mercy of Allāh Ta'ālā and to make the du'ā more readily accepted by Him. Since the intermediary is only taken as a means and is not the object of asking, no false impression will be created of it having independent agency. Nor is istighāthah as described above the same as "tabarruk," which is to acquire blessings from the belongings or artefacts of a pious person. In tabarruk, the barakah is a result of the acceptance of the pious individual before Allāh. No incorrect beliefs are attached to, or implied by, this. The permissibility of tawassul and tabarruk is proven from clear evidences of Sharī'ah and they have been approved by the scholars of Ahl al-Sunnah, as distinguished from istighāthah of the dead.
And Allah Ta'ālā Knows Best
Zameelur Rahman
Student Darul Iftaa

UK
[1] ويملك كل شيء (العقيدة الطحاوية)
[2] قال تعالى ردا على المشركين: وَمَا لَهُ مِنْهُم مِّن ظَهِيرٍ وقال: ولم يكن له ولي من الذل، وقال الحافظ ابن كثير تحته: أي ليس بذليل فيحتاج أن يكون له ولي أو وزير أو مشير، بل هو تعالى شأنه خالق الأشياء وحده لا شريك له، ومقدرها ومدبرها بمشيئته وحده لا شريك له (تفسير القرآن العظيم، دار ابن حزم، ص١١٤٣)
[3] لا شيء يعجزه…لا راد لقضاءه ولا معقب لحكمه ولا غالب لأمره (العقيدة الطحاوية)
[4] لا يكون إلا ما يريد…ما شاء لهم كان وما لم يشأ لم يكن…وكل شيء يجري بمشيئة الله تعالى وعلمه وقضائه وقدره، غلبت مشيئته المشيئات كلها وغلب قضاؤه الحيل كلها، يفعل ما يشاء (العقيدة الطحاوية)
لا محدث فى العالم العلوي والسفلي إلا وهو صادر عن علمه تعالى وقدرته وإرادته، هذا هو المعلوم من دين السلف الماضين والذي دلت عليه البراهين (المفهم لما أشكل من تلخيص كتاب مسلم للقرطبي، دار ابن كتير، ج١ ص١٣٢)
[5] ومعنى الوحدانية في أفعاله تعالى أنه ليس لغيره تأثير في شيء من الممكنات، ذواتا كانت أو صفات أو أفعالا، لا بالمشاركة ولا بالاستقلال، بل هو سبحانه المنفرد بالتأثير، أي: بإيجادها وإعدامها (الشذرات الذهبية للعلامة إبراهيم المارغني، ص٤٤)
قال العلامة الدردير المالكي: فالتأثر أي الإختراع والإيجاد للأشياء من العدم ليس أي لا يصح إلا للواحد القهار وحده جل وعلا. فلا تأثير لقدرتنا في شيء من أفعالنا الإختيارية كالحركات والسكنات والقيام والقعود ونحو ذلك بل جميع ذلك مخلوق له سبحنه وتعالى بلا واسطة…فأفعالنا الإختيارية فد تعلقت بها القدرتان، القدرة القديمة والقدرة الحادثة وليس للقدرة الحادثة تأثير وإنما لها مجرد مقارنة…فعلم أن هذا التعلق عبارة عن مقارنة القدرة الحادثة من غير تأثير وبحسبه تضاف الأفعال للعبد..وعلم أنه لا تأثير للأمور العادية فى الأمور التي اقترنت بها فلا تأثير للنار فى الإحراق وللطعام فى الشبع…بل التأثير في ذلك كله لله تعالى وحده بمحض اختياره عند وجود هذه الأشياء (شرح الخريدة البهية، دار البصائر، ص١٦٣)
[6] رياض الصالحين، مكتبة البشرى، ص٣٣
[7] وكان الغلام يبرئ الأكمه والأبرص ويداوى الناس من سائر الأدواء (صحيح مسلم، رياض صالحين، ص٣٣)
[8] قال الحافظ ابن كثير: الملك فى الحقيقة هو الله عز وجل، قال الله تعالى: هو الله الذي لا إله إلا هو الملك القدوس السلم، وفى الصحيحين عن أبي هريرة رضي الله عنه مرفوعا: أخنع اسم عند الله رجل تسمى بملك الأملاك ولا مالك إلا الله، وفيهما عنه عن رسول الله صلى الله عليه وسلم قال: يقبض الله الأرض ويطوى السماء بيمينه ثم يقول أنا الملك أين ملوك الأرض؟ أين الجبارين؟ أين المتكبرون؟ وفى القرآن العظيم: لمن الملك اليوم، لله الواحد القهار، فأما تسمية غيره فى الدنيا بملك فعلى سبيل المجاز كما قال تعالى: إن الله قد بعث لكم طالوت ملكا (تفسير القرآن العظيم، دار ابن حزم، ص٧٠)
[9] قال ابن جرير تحت قول الله تعالى حكاية عن المشركين: أجعل الآلهة إلها واحدا، إن هذا لشيء عجاب: يقول: وقال هؤلاء الكافرون الذين قالوا: محمد ساحر كذاب: أجعل محمد المعبودات كلها معبودا واحدا؟ يسمع دعاء جميعنا ويعلم عبادة كل عابد عبده منا؟ إن هذا لشيء عجاب أي إن هذا لشيء عجيب! (تفسير الطبري، مكتبة هجر، ج٢٠ ص١٨)

قال ابن قيم الجوزية: إذا إنكروا البعث والجزاء فقد كفروا بربهم وأنكروا قدرته وربوبيته وحكمته (الداء والدواء، دار عالم الفوائد، ص٤٧٨)
[10]قال ابن كثير: يقول تعالى منكرا على المشركين في اتخاذهم الأنداد آلهة مع الله، يبتغون بذلك أن تنصرهم تلك الآلهة و ترزقهم و تقربهم إلى الله زلفى…(تفسير ابن كثير، ص١٥٧٧)
[11] قال تعالى: والمدبرات أمرا (سورة النازعات)، قال ابن كثير تحته: قال علي ومجاهد وعطاء وأبو صالح والحسن وقتادة والربيع بن أنس والسدي: هي الملائكة، زاد الحسن: تدبر الأمر من السماء إلى الأرض يعني بأمر ربها (تفسير ابن كثير، ص١٩٥٦)
قال تعال حاكيا عن عيسى عليه السلام: وأبرئ الأكمه والأبرص وأحيى الموتى بإذن الله[12]
قال ابن كثير: وأخبر أن الملائكة التي في السموات من المقربين و غيرهم، كلهم عبيد خاضعون لله، لا يشفعون عنده إلا بإذنه لمن ارتضى، و ليسوا عنده كالأمراء عند ملوكهم، يشفعون عندهم بغير إذنهم فيما أحبه الملوك و أبوه (تفسير ابن كثير، ص١٦١٤)
[13] قال تعالى: وما نرى معكم شفعاءكم الذين زعمتم أنهم فيكم شركاء
[14] قال مولانا ظفر أحمد العثماني نقلا عن ابن قيم الجوزية: ليس للعباد شفيع من دونه، بل إذا أراد الله سبحانه رحمة عبده أذن هو لمن شفع فيه كما قال تعالى: ما من شفيع إلا من بعد إذنه وقال: من ذا الذي يشفع عنده إلا بإذنه، فالشفاعة بإذنه ليست بشفاعة من دونه ولا الشافع شافع من دونه بل شفيع بإذنه، والفرق بين الشفيعين كالفرق بين الشريك والعبد المأمور، فالشفاعة التي أبطلها شفاعة الشريك فإنه لا شريك له…والفرق بينهما هو الفرق بين المخلوق والخالق والرب والعبد المالك والمملوك والغني والفقير والذي لا حاجة به إلى أحد والمحتاج من كل وجه إلى غيره، فالشفاعة عند المخلوقين هو شركاؤهم فإن قيام مصالحهم بهم وهو أعوانهم وأنصارهم الذين قيام الملوك والكبراء بهم…فلحاجتهم إليهم يحتاجون إلى قبول شفاعتهم (إمداد الفتاوى، ج١ ص١٢٩-٣٠)
[15]قال ابن كثير: يقول تعالى منكرا على المشركين في اتخاذهم الأنداد آلهة مع الله، يبتغون بذلك أن تنصرهم تلك الآلهة و ترزقهم و تقربهم إلى الله زلفى…(تفسير ابن كثير، ص١٥٧٧)
[16] للبسط راجع رسالة: نهاية الإدراك في أقسام الإشراك للعلامة ظفر أحمد العثماني (إمداد الأحكام، ج١ ص١١٩ – ١٣٢)
[17] التشبيه بالحرام حرام (العناية شرح الهداية، الأميرية، ج٢ ص٩٣)
[18] قال ابن حجر في بيان حكمة خفاء شجرة الحديبية على الصحابة: وبيان الحكمة في ذلك وهو أن لا يحصل بها افتتان لما وقع تحتها من الخير فلو بقيت لما أمن تعظيم بعض الجهال لها حتى ربما أفضى بهم إلى اعتقاد أن لها قوة نفع أو ضر كما نراه الآن مشاهدا فيما هو دونها وإلى ذلك أشار بن عمر بقوله كانت رحمة من الله أي كان خفاؤها عليهم بعد ذلك رحمة من الله تعالى (فتح الباري، دار السلام ج٦ ص١٤٣)
[19] استعينوا بالصبر والصلاة
[20] پس ايک صورت استمداد اور استعانت كى يہ ہوئى کہ غير خدا سے ايسے امور ميں استعانت چاہي جائے جو بظاهر عادة انسان كى قدرت مين ہے مگر اس كو محض آلہ اور ذريعہ اور سفير سمجها جائے، يہ صورت استمداد زندہ انسان سے بالاتفاق جائز ہے (الإرشاد في مسألة الإستمداد، مقالات عثماني، ج٢ ص٢٨٥)
[21] ونحن نريد أن ننبهك على أمور جعلها الله تعالى فى الشريعة المحمدية على صاحبها الصلوات التسليمات مظنات للشرك فنهى عنها…ومنها أنهم كانوا يستعينون بغير الله في حوائجهم من شفاء المريض وغناء الفقير…(حجة الله البالغة، دار الجيل، ج١ ص١٢٠)
[22] قال العلامة صنع الله الحلبي الحنفي المتوفى سنة ١١٢٠ ه: والإستغاثة تجوز فى الأسباب الظاهرة العادية من الأمور الحسية في قتال أو إدراك عدور أو سبع وحنوه كقولهم يا لزيد يا لقومي يا للمسليمين كما ذكروا ذلك في كتب النحو بحسب الأسباب الظاهرة بالفعل، أما الإستغاثة بالقوة والتأثير أو فى الأمور المعنوية من الشدائد…فمن خصائص الله (سيف الله على من كذب على أولياء الله، دار الكتاب والسنة، ص٥١)
[23] إنه على ظاهره حيث يحلفون معتقدين فيهم أنهم يضرونهم في أبدانهم وأموالهم (إمداد الأحكام ج١ ص١٢١ نقلا عن الفتاوى الكاملية عن حجة الله البالغة)
[24] فإن كان جرى على لسانه عادة من غير نية التعظيم فقد أشرك صورة (بذل المجهود، ج١٤ ص٢٢١)
[25] التأليفات الرشيدية، ص٨٨
[26] عن ابن عباس قال: جاء رجل إلى النبي صلى الله عليه وسلم فراجعه في بعض الكلام فقال: ما شاء الله وشئت فقال رسول الله صلى الله عليه وسلم: أجعلتني مع الله عدلا؟ لا بل ما شاء الله وحده (شرح مشكل الآثار، مؤسسة الرسالة ج١ ص ٢١٨)
[27] طلب الحاجة من أهل القبور بدعة لأنه قريب من الشرك (الفتاوى المحمودية، ج١ ص٣٥٢-٣)
[28] الإرشاد في مسألة الإستمداد، مقالات عثماني، ج٢ ص٢٨٥
[29] جامع العلوم والحكم، دار ابن كثير، ص٤٣٢
[30] مجمع الزوائد، دار الفكر، ٢٤٦
[31] وفيه الحث على التنزيه من جميع ما يسمى سؤالا (فتح الملهم، ٦ ١٢٩)
[32] قال الشيخ محمد طاهر الفتني (ت: ٩٨٦ ه): من قصد بزيارة قبور الأنبياء والصلحاء أن يصلي عند قبورهم ويدعو عندها ويسألهم الحوائج وهذا لا يجوز عند أحد من المسلمين فإن العبادة وطلب الحوائج (أي فى الأمور الغيبية لا فى الأسباب العادية الظاهرة) حق الله وحده (مجمع بحار الأنوار، ج.٢ ص٧٣)
قال مفتي بغداد السيد محمود الآلوسي (ت. ١٢٧٠ ه): بقي هٰهنا أمران: الأول: إن التوسل بجاه غير النبـي صلى الله عليه وسلم لا بأس به أيضاً إن كان المتوسل بجاهه مما علم أن له جاهاً عند الله تعالى كالمقطوع بصلاحه وولايته، وأما من لا قطع في حقه بذلك فلا يتوسل بجاهه لما فيه من الحكم الضمني على الله تعالى بما لم يعلم تحققه منه عز شأنه، وفي ذلك جرأة عظيمة على الله تعالى، الثاني: إن الناس قد أكثروا من دعاء غير الله تعالى من الأولياء الأحياء منهم والأموات وغيرهم، مثل يا سيدي فلان أغثني، وليس ذلك من التوسل المباح في شيء، واللائق بحال المؤمن عدم التفوه بذلك وأن لا يحوم حول حماه، وقد عدّه أناس من العلماء شركاً وإن لا يكنه، فهو قريب منه ولا أرى أحداً ممن يقول ذلك إلا وهو يعتقد أن المدعو الحي الغائب أو الميت المغيب يعلم الغيب أو يسمع النداء ويقدر بالذات أو بالغير على جلب الخير ودفع الأذى وإلا لما دعاه ولا فتح فاه، وفي ذلكم بلاء من ربكم عظيم، فالحزم التجنب عن ذلك وعدم الطلب إلا من الله تعالى القوي الغني الفعال لما يريد ومن وقف على سر ما رواه الطبراني في «معجمه» من أنه كان في زمن النبـي صلى الله عليه وسلم منافق يؤذي المؤمنين فقال الصديق رضي / الله تعالى عنه: قوموا بنا نستغيث برسول الله صلى الله عليه وسلم من هذا المنافق فجاءوا إليه، فقال: " إنه لا يستغاث بـي إنما يستغاث بالله تعالى " لم يشك في أن الاستغاثة بأصحاب القبور ـ الذين هم بين سعيد شغله نعيمه وتقلبه في الجنان عن الالتفات إلى ما في هذا العالم، وبين شقي ألهاه عذابه وحبسه في النيران عن إجابة مناديه والإصاخة إلى أهل ناديه ـ أمر يجب اجتنابه ولا يليق بأرباب العقول ارتكابه، ولا يغرنك أن المستغيث بمخلوق قد تقضى حاجته وتنجح طلبته فإن ذلك ابتلاء وفتنة منه عز وجل، وقد يتمثل الشيطان للمستغيث في صورة الذي استغاث به فيظن أن ذلك كرامة لمن استغاث به، هيهات هيهات إنما هو شيطان أضله وأغواه وزين له هواه، وذلك كما يتكلم الشيطان في الأصنام ليضل عبدتها الطغام، وبعض الجهلة يقول: إن ذلك من تطور روح المستغاث به، أو من ظهور ملك بصورته كرامة له ولقد ساء ما يحكمون، لأن التطور والظهور وإن كانا ممكنين لكن لا في مثل هذه الصورة وعند ارتكاب هذه الجريرة، نسأل الله تعالى بأسمائه أن يعصمنا من ذلك، ونتوسل بلطفه أن يسلك بنا وبكم أحسن المسالك. (تفسير الآلوسي، إدارة الطباعة المنيرية، ج.٦ ص.١٢٨)
[33] قال مولانا أشرف علي التهانوي: والتفصيل فى المسألة أن التوسل للمخلوق له تفاسير ثلاثة: الأول دعاؤه واستغاثته كديوان المشركين وهو حرام إجماعا. أما أنه شرك جلي أم لا فمعياره أنه اعتقد استقلاله بالتأثير فهو شرك كفري اعتقادا…معنى استقلاله أن الله قد فوض إليه الأمور بحيث لا يحتاج إلى إمضائها إلى مشيئته الجزئية وإن قدر على عزله عن هذا التفويض (بوادر النوادر، إدارة إسلاميات، ص.٧٠٦-٨)
[34] ويكفر بقوله: أرواح المشايخ حاضرة تعلم (مجمع الأنهر، دار إحياء التراث العربي، ج١ ص٦٩١)
[35] قال الشاه ولي الله الدهلوي: كل من ذهب إلى بلدة أجمير أو إلى قبر سالار مسعود أو ما ضاهاها لأجل حاجة يطلبها فإنه أثم إثما أكبر من القتل والزنا، ليس مثله إلا مثل من كان يعبد المصنوعات أو مثل من كان يدعو اللات والعزى، إلا أنا لا نصرح بالتكفير لعدم النص من الشارع في هذا الأمر المخصوس، كل من عين حيوان الميت وطلب منه الحوائج فإنه آثم قلبه (التفهيمات الإلهية، ج٢ ص٤٥)
[36] قال العلامة صنع الله الحلبي الحنفي: وما قيل من أنه يجوز الإستغاثة بالأنبياء والصالحين فإنما المراد به التبرك بذكرهم والتوسل بهم بلا إمداد منهم (سيف الله على من كذب على أولياء الله، ص٤٩ – ٥١)