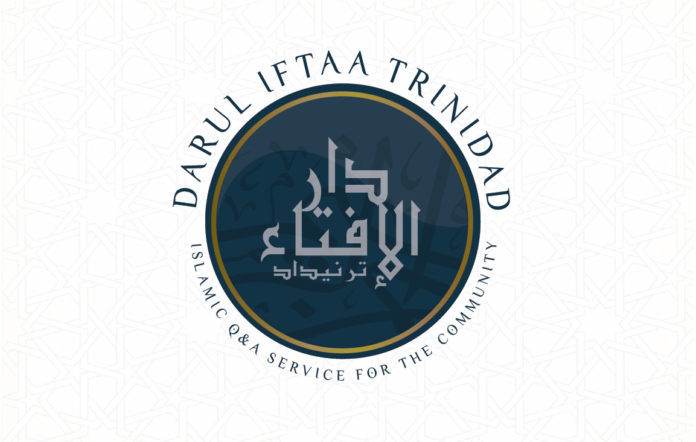 Question:
Assalamu alaykum, please explain what is Mahr Fatimi dowry, and how much it is. Jazakallah.
Answer:
In the Name of Allah, the Most Gracious, the Most Merciful.
As-salāmu 'alaykum wa-rahmatullāhi wa-barakātuh.
The Mahr or Sadaaq is the dowry given by the husband to the wife at the time of Nikah. The Mahr is one of the rights of the wife and should be given to the wife at the time of marriage. Mahr is obligatory, and will remain a debt upon the husband until he fulfills it.
The dowry is the right of the bride by which she is honoured and formally entered into the Nikah. It is exclusively the woman's right to stipulate the amount of Mahr. However, it is inappropriate to fix a large sum as dowry.
قالَ رَسُولُ اللهِ صلَّى الله عَلَيْهِ وَسَلَّمَ: " خَيْرُ الصَّدَاقِ أَيْسَرُهُ "
The Prophet Sallallahu Alahi Wasallam said, "The best of Mahrs is the easiest (most affordable)." (al-Bayhaqi 14332)
Mahr Fatimi or Sunnah Mahr is the amount of Mahr upon which the daughter of The Prophet (Sallallahu Alahi Wasallam), Fatima Radiallahu Anha was married to Ali Radiallahu Anhu. This amount was the Mahr given by The Holy Prophet (Sallallahu Alahi Wasallam) to most of his wives also[1]. The bride may stipulate this amount if it is financially easy and not burdensome upon the man. Currently this amount of Mahr is approximately 1469.60 grams of silver (approx.TT$4,500)[2]
The minimum amount for dowry is ten Dirhams (30.6 grams of silver, approx. TT$100)
And Allah Ta'āla Knows Best
Mufti Arshad Ali
Darul Iftaa, Jaamia Madinatul Uloom (Trinidad)
www.fatwa-tt.com /www.jaamia.net
[1] مرقاة المفاتيح شرح مشكاة المصابيح (5/ 2099)
عَنْ عُمَرَ بْنِ الْخَطَّابِ رَضِيَ اللَّهُ عَنْهُ قَالَ: أَلَا لَا تُغَالُوا صَدُقَةَ النِّسَاءِ فَإِنَّهَا لَوْ كَانَتْ مَكْرُمَةً فِي الدُّنْيَا وَتَقْوَى عِنْدَ اللَّهِ لَكَانَ أَوْلَاكُمْ بِهَا نَبِيُّ اللَّهِ صَلَّى اللَّهُ عَلَيْهِ وَسَلَّمَ مَا عَلِمْتُ رَسُولَ اللَّهِ صَلَّى اللَّهُ عَلَيْهِ وَسَلَّمَ نَكَحَ شَيْئًا مِنْ نِسَائِهِ وَلَا أَنْكَحَ شَيْئًا مِنْ بَنَاتِهِ عَلَى أَكْثَرَ مِن اثْنَتَيْ عَشْرَةَ أُوقِيَّةً. رَوَاهُ أَحْمَدُ وَالتِّرْمِذِيُّ وَأَبُو دَاوُدَ وَالنَّسَائِيُّ وَابْنُ مَاجَهَْ
[2] لبناية شرح الهداية (5/ 120)
وقد روي أنه – صَلَّى اللَّهُ عَلَيْهِ وَسَلَّمَ – تزوج عائشة – رَضِيَ اللَّهُ تَعَالَى عَنْهَا – على صداق خمسمائة زوجها أبو بكر – رَضِيَ اللَّهُ تَعَالَى عَنْهُ – وزوج فاطمة من علي – رَضِيَ اللَّهُ تَعَالَى عَنْهُمَا – عن صداق أربعمائة درهم،
تبيين الحقائق شرح كنز الدقائق وحاشية الشلبي (2/ 131)
واستدل في الغاية على ذلك أنه – عليه الصلاة والسلام – «زوج فاطمة على أربعمائة درهم وهي أفضل النساء» وزوج أبو بكر عائشة على خمسمائة درهم،
المبسوط للسرخسي (4/ 224)
أن رسول الله – صلى الله عليه وسلم – تزوج عائشة – رضي الله عنها – على صداق خمسمائة درهم زوجها منه أبو بكر – رضي الله عنه – وزوج فاطمة – رضي الله عنها – من علي – رضي الله عنه – على صداق أربعمائة درهم»