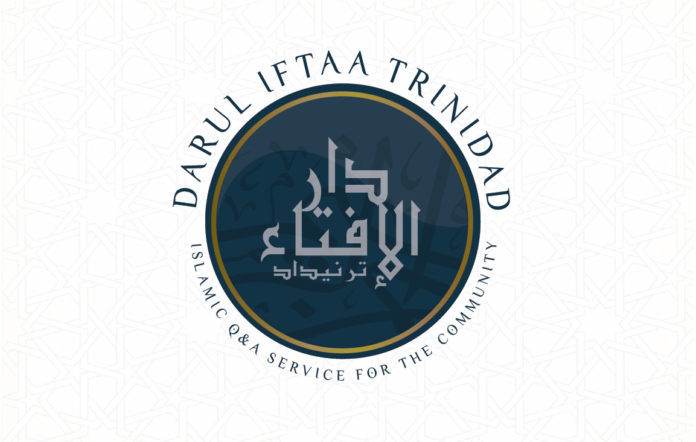 Question:
Is it permissible for muslims to intake nutmeg since some scholars are saying it is an intoxicant?
Answer:
In the Name of Allah, the Most Gracious, the Most Merciful.
As-salāmu 'alaykum wa-rahmatullāhi wa-barakātuh.
Nutmeg spice is the hard brown seed from the nutmeg tree. The nutmeg tree is indigenous to the Banda Islands of Indonesia but is also grown in the Caribbean, especially in Grenada. It is a common flavouring agent and is normally harmless when used in small amounts.
In low doses, nutmeg produces no noticeable physiological or neurological response, but in large doses, raw nutmeg has psychoactive effects. In its freshly ground form (from whole nutmegs), nutmeg contains myristicin, a monoamine oxidase inhibitor and psychoactive substance. Myristicin poisoning can induce convulsions, palpitations, nausea, eventual dehydration, and generalized body pain. It is also reputed to be a strong deliriant. For these reasons, Nutmeg has been banned in Saudi Arabia[1]and has been deemed as impermissible by some scholars.
According to the Hanafi Madhab (school of thought), it is permitted (Halal) to use nutmeg, as long as it is not consumed in intoxicating amounts[2]. Hence it is permissible if used normally as a flavouring.
And Allah Ta'āla Knows Best
Mufti Arshad Ali
[1] http://en.wikipedia.org/wiki/Nutmeg
حاشية الطحطاوي على مراقي الفلاح شرح نور الإيضاح (ص: 665)
ونقل أن جوزة الطيب تحرم لكن دون حرمة الحشيشة وصرح ابن حجر المكي بتحريم جوزة الطيب بإجماع الأئمة الأربعة اهـ ولعل حكاية الإجماع محمولة على حالة السكر أما القليل منها ومن كل مسكر ما عدا الخمر ونحوه فتعاطيه لا يحرم عند الإمام والثاني إذا لم يسكر
الدر المختار وحاشية ابن عابدين (رد المحتار) (6/ 458)
(قَوْلُهُ وَكَذَا جَوْزَةُ الطِّيبِ) وَكَذَا الْعَنْبَرُ وَالزَّعْفَرَانُ كَمَا فِي الزَّوَاجِرِ لِابْنِ حَجَرٍ الْمَكِّيِّ، وَقَالَ: فَهَذِهِ كُلُّهَا مُسْكِرَةٌ، وَمُرَادُهُمْ بِالْإِسْكَارِ هُنَا تَغْطِيَةُ الْعَقْلِ لَا مَعَ الشِّدَّةِ الْمُطْرِبَةِ لِأَنَّهَا مِنْ خُصُوصِيَّاتِ الْمُسْكِرِ الْمَائِعِ، فَلَا يُنَافِي أَنَّهَا تُسَمَّى مُخَدِّرَةً، فَمَا جَاءَ فِي الْوَعِيدِ عَلَى الْخَمْرِ يَأْتِي فِيهَا لِاشْتِرَاكِهِمَا فِي إزَالَةِ الْعَقْلِ الْمَقْصُودِ لِلشَّارِعِ بَقَاؤُهُ اهـ.
أَقُولُ: وَمِثْلُهُ زَهْرُ الْقُطْنِ فَإِنَّهُ قَوِيُّ التَّفْرِيحِ يَبْلُغُ الْإِسْكَارَ كَمَا فِي التَّذْكِرَةِ، فَهَذَا كُلُّهُ وَنَظَائِرُهُ يَحْرُمُ اسْتِعْمَالُ الْقَدْرِ الْمُسْكِرِ مِنْهُ دُونَ الْقَلِيلِ كَمَا قَدَّمْنَاهُ فَافْهَمْ
الموسوعة الفقهية الكويتية (11/ 35)
وَيَحْرُمُ الْقَدْرُ الْمُسْكِرُ الْمُؤْذِي مِنْ جَوْزَةِ الطِّيبِ، فَإِنَّهَا مُخَدِّرَةٌ، لَكِنْ حُرْمَتُهَا دُونَ حُرْمَةِ الْحَشِيشَةِ.
الفقه الإسلامي وأدلته للزحيلي (7/ 5266)
ولا حرج في استعمال جوزة الطيب ونحوها في إصلاح نكهة الطعام بمقادير قليلة لاتؤدي إلى التفتير أو التخدير.
الفقه الإسلامي وأدلته للزحيلي (7/ 5513)
والحكم الشرعي للمخدرات أنها حرام في غير حالة التداوي للضرورة أو الحاجة، وفي غير حالة إصلاح البهارات بإضافة بعضها إليها بالقدر القليل فقط مثل خلط شيء قليل من جوزة الطيب مع البهارات أو المقبّلات. وحرمتها كالمسكرات التي جاءت النصوص التشريعية في القرآن والسنة النبوية بتحريمها تحريماً قطعياً.