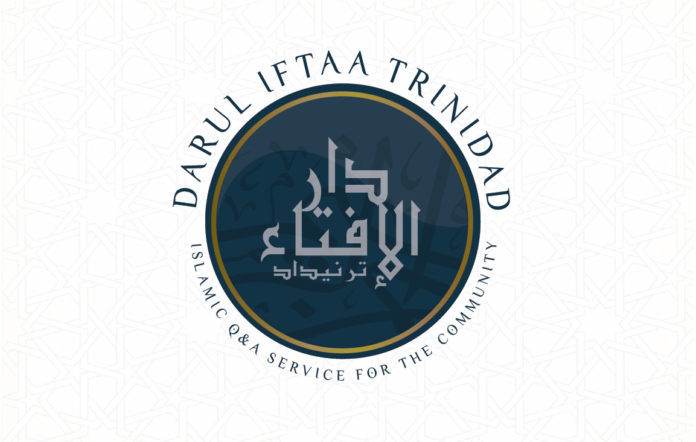 Question:
Would it be permissible for a Muslim employer to provide lunch for non-Muslim employees during Ramadhan?
Answer:
بسم الله الرحمن الرحيم
According to the Hanafi Madhab, Non-Muslims are not subjected to the detail laws of the Shariah.[1] Therefore it would be permissible for a Muslim to present food and drink to a Non-Muslim to partake of, during the days of Ramadhan, as he (Non-Muslim) is not commanded to fast.
If a Muslim were to marry a Jewish or Christian woman (with conditions stipulated by Sahri'ah), he is still obligated to feed her during the days of Ramadhan.
A menstruating Muslim woman cannot fast due to her menses. However, the Shariah did not prohibit her from eating during the days of Ramadan nor did it prohibit anyone from giving her food and drink. Similarly, a Non-Muslim cannot fast because of his disbelief, nevertheless it is allowed for Muslim give him food and drink.
However, due to the sanctity of the days of Ramadhan, such action should not be done openly in the public.
And Allah Ta'āla Knows Best
Mufti Kaleem Muhammad
Darul Iftaa, Jaamia Madinatul Uloom
Trinidad, West Indies
www.fatwa-tt.com /www.jaamia.net
بدائع الصنائع في ترتيب الشرائع (2/ 87)
فلا يجب الصوم على الكافر في حق أحكام الدنيا بلا خلاف حتى لا يخاطب بالقضاء بعد الإسلام.
وأما في حق أحكام الآخرة فكذلك عندنا وعند الشافعي يجب، ولقب المسألة أن الكفار غير مخاطبين بشرائع هي عبادات عندنا خلافا له وهي تعرف في أصول الفقه،
بدائع الصنائع في ترتيب الشرائع (1/ 246)
ولا على الكافر؛ لأنه ليس من أهل وجوب العبادة إذ الكفار غير مخاطبين بشرائع هي عبادات عندنا
الدر المختار وحاشية ابن عابدين (رد المحتار) (1/ 86)
 بناء على المشهور من أن الكفار غير مخاطبين بالعبادات
العناية شرح الهداية (5/ 270)
وقوله (وإن لم يكن مخاطبا بالشرائع على أصلنا) إشارة إلى قول بعض أصحابنا فإنهم قالوا الكفار غير مخاطبين بالشرائع. قال شمس الأئمة: ومشايخ ديارنا يقولون: إنهم لا يخاطبون بأداء ما يحتمل السقوط من العبادات
البناية شرح الهداية (9/ 20)
قلنا: الكفار غير مخاطبين بفروع الشريعة
مجمع الأنهر في شرح ملتقى الأبحر (1/ 471)
فالاختلاف في الذمية مبني على أن الكفار غير مخاطبين بالأحكام عنده ومخاطبون عندهما
حاشية الطحطاوي على مراقي الفلاح شرح نور الإيضاح (ص: 727)
وهذا على أن الكفار غير مخاطبين بفروع الشريعة
حاشية الطحطاوي على مراقي الفلاح شرح نور الإيضاح (ص: 714)
قوله: "مسلم" خرج الكافر ولو مرتدا بناء على أنه غير مخاطب بفروع الشريعة
الدر المختار شرح تنوير الأبصار وجامع البحار (ص: 155)
لان الكافر غير مخاطب بفروع الايمان في حق الاداء
الدر المختار وحاشية ابن عابدين (رد المحتار) (5/ 103)
أو كان المالك كافرا لعدم مخاطبته بالشرائع
الهداية في شرح بداية المبتدي (2/ 278)
قال: " ولا حداد على كافرة " لأنها غير مخاطبة بحقوق الشرع
تبيين الحقائق شرح كنز الدقائق وحاشية الشلبي (3/ 34)
والكافرة مخاطبة بحقوق العباد ولأبي حنيفة – رحمه الله – أن العدة لو وجبت عليها لا يخلو إما أن تجب حقا للشرع أو للزوج، ولا وجه للأول لأنها غير مخاطبة بحقوق الشرع، ولا للثاني لأن الزوج لا يعتقده، وقد أمرنا بأن نتركهم، وما يدينون
المبسوط للسرخسي (2/ 143)
لأن النصرانية غير مخاطبة بالاغتسال فبنفس انقطاع الدم يحكم بخروجها من الحيض؛ لأنه لا غسل عليها فهي